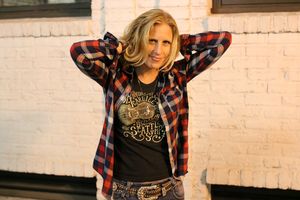 What People Are Saying
"We had the good fortune to find Autumn June and we book her often. From office Holiday events, real estate development grand openings and even our own personal intimate baby shower. Autumn is a true professional and is extremely talented and diverse with her music. Don't hesitate to book her.... if you are lucky enough to find her with time in her schedule, just book her!" Jeff Beggins (Beggins Century 21)
"Autumn has run our open Jam on Monday nights @ The Niagara Tap for 4 years. Very professional musician with a great personality. Highly recommend her for your event or establishment." Greg Sonner
" Fresh, meaningful and inspirational!" 
"Her talent, passion, and down to earth sincerity were nothing short of a breath of fresh air. She's a true crowd pleaser as she takes your song requests all night long. She inspires a judgement free zone so don't be afraid to belt out your favorite sing-along-song with her. Her range of genres is quite impressive, from 70's classic rock, to modern day pop and everything in between. I highly suggest requesting some of her original songs! Autumn is truly one of the gifted angels walking this planet today. And she's got a heart of gold to match! Thank you for sharing your talent with the world Autumn! You are a rare gem!
 "

Autumn's music is full of life and creativity! She has an incredible song-writing ability and a captivating voice which showcases her level of talent. Simply put, her music is an enjoyable experience!"
 "You transport me. You don't just put your own twist on it, you put your soul into it and sing it better than the originals." 
"I heard you for the first time tonight and immediately I said to my husband "She is special, she has a story." As we listened we were all so captured by your voice and more than that your spirit. The gift you gave me tonight I can never repay. Thank you for singing our song! Thank you for being the light I needed as I walk through this tough time. God used you to lift up our family and take our mind off our troubles. We are forever grateful."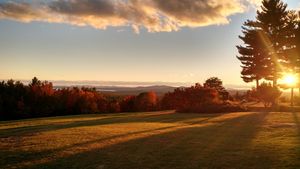 BIO
Self-taught with vocal stylings inspired by artists like Sheryl Crow and Susan Tedeschi, Autumn possesses and original sound and style of her own. Her sound can be best described as a mix of Country, Rock, Folk and Pop. 
Autumn June, one of Pinellas County's most aspiring local artist is on the move and inspiring others along the way.  After playing at open jams for several months she broke into the local music scene in early 2014 and hasn't slowed down since. You can hear Autumn June up and down the beaches and throughout the area's hottest venues including The Cambria Hotel's Ember Rooftop Lounge, OCC Road House,  or running the one of the hottest Open Jams in Pinellas County at Niagara Tap now ongoing for more than five years.  
Autumn June embarked on a European tour in the summer of 2017 where she had the fortunate opportunity to play some of Germany's biggest venues opening up for Sherman Noir and the Highway Surfers at The Rickenbackers Music Inn, Resort Mark Brandenburg and The Festival of Life.  While there she recorded her first single 'My Favorite Window'. She followed up with her second single  'Release Me' shortly thereafter.
Her awe-inspiring vocals are showcased on her debut self-titled EP where you'll find available on all digital music platforms including Spotify, iTunes, and Amazon Music. June's bold mix of original material as well as hand picked covers from performers such as Sheryl Crow,  Ashley McBryde, Buffalo Springfield, Garth Brooks and many others will make you wanting to hear more! 
A light to all, Autumn June's spirit shines through in her original material, as well as in her performances. Her hope is to bless others while doing what she loves. Music is in both her blood and heart and it shows. 
Capital Theatre ~ John Blackwell Jr. Celebration of Life